Bel Viso Will Cater To Your Individual Needs
Bel Viso Skin Care specializes in customized facial treatments. Our highest priority is catering to each individuals needs. Whether you are looking for skin improvement or a new brow design, Bel Viso has something for everyone.

PCA SKIN remains the trusted industry leader in the development of gentle, yet highly effective professional treatments and daily care products. For nearly two decades PCA has been partnering with physicians to provide a proven process combining aesthetics and science for healthy, beautiful skin. PCA sets the bar high when it comes to innovative skin care. Halina Andre products are used by professional aestheticians in exclusive spas, salons, schools and medical practices around the world. Their products deliver on the promise of effectiveness, integrity and scientifically proven benefit to the skin.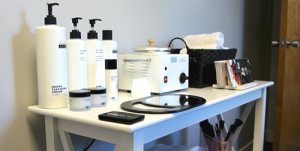 Tuesday-Saturday
By Appointment Only.
Make an appointment today!
Call, email, or use our contact form.